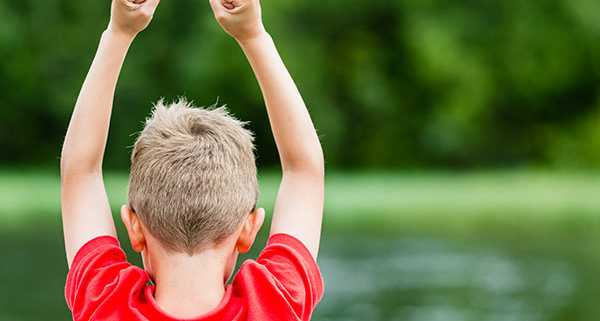 This concept of the Power of Will is interesting and challenging to me. One aspect of it is the willingness to release our will and turn things over to Divine Will. We have within us the power to do this, but it's not always easy. Sometimes we think we know what's best or possible based on our fears or or on what someone else tells us. We often think we know best how things should work out because of past experiences because of past teaching.
It's often hard to change our thinking from the hell fire and damnation ideas of God that we may have been taught. In ancient times, the idea of God descended from even earlier concepts of the gods, beings that lived in the thunder and lightening and in the spring and winter. We may have been given images of a terrible, ultimate fate if we disobeyed the teachings of religious teachers of ancient times.
So to me, one of the hardest parts of using my inner Power of Will is releasing my will and letting myself trust the goodness of Spirit. One of the greatest challenges of using our will power is to let go of what we think should happen and trust that all things work together for good, even if we don't see it at the time.
Another part of the problem is that we get used to things the way they've always been, even if they haven't been very great. We fall into the trap of thinking that this is how it's always been and always will be, and nothing is going to change it. It's hard to believe that just because it's always been that way it will always be that way. It's like we're taught how to do something by practicing. So the more things stay the same the more we think it's the right way.
Our friend Geneva Collins, Science of Mind Practioner at CSL, offers a different idea. Her motto is, "Consider the possibilities." What if things could be different? What if…?
So to me, part of using our Power of Will is to consider that things could be different. They could be better. They could be just what we dreamed of.
Wow! Now that's power!
https://www.unityoflascruces.org/wp-content/uploads/2021/08/AdobeStock_97494547.jpg
400
600
Rev. Pat Conway
https://www.unityoflascruces.org/wp-content/uploads/2019/05/unity-las-cruces-website-logo.png
Rev. Pat Conway
2021-08-19 15:20:25
2021-08-19 15:20:45
Power of Will